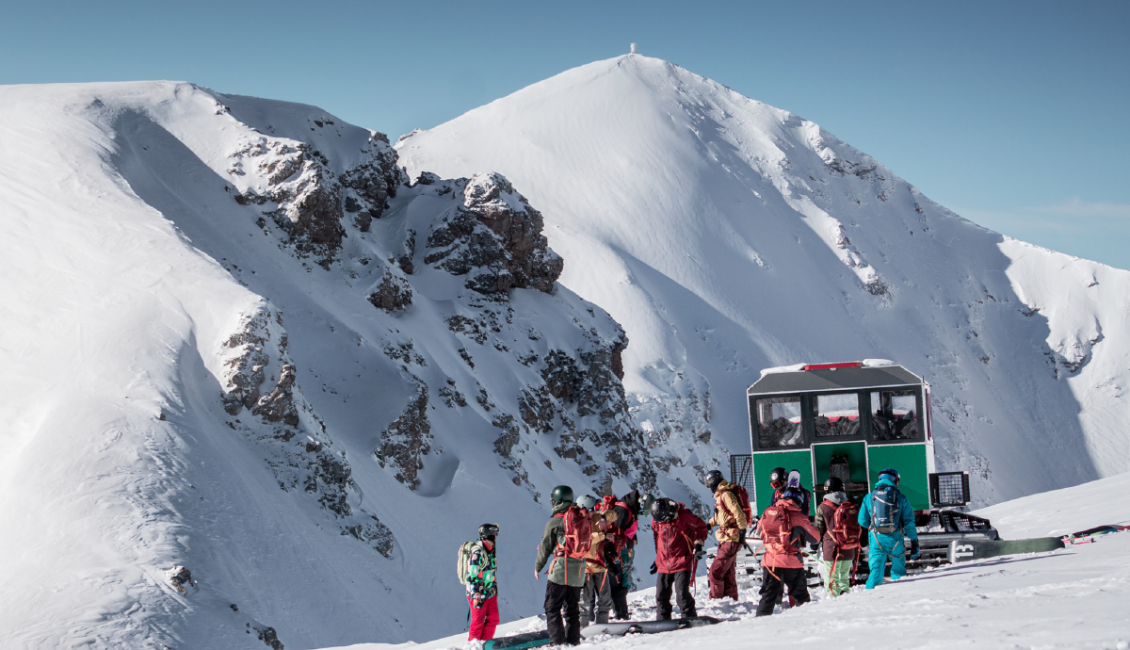 Popova Sapka, a tourist center located at the most beautiful point of Sharr Mountain, is one of the biggest and most beautiful ski-resort in Macedonia. Located at an altitude of over 1800m, while characterized by a large number of mountains hills above 2500m sea level. It is located at a distance of 180km from Tetovo and 65km from Skopje.
Popova Sapka as a touristic center is known for mountain tourism. It possesses 11 ski-lift, length of 11000m, with capacity of 8000 skiers per hour and track lengths of about 20km. Ski slopes are suitable for all levels of skiing, from beginners to professionals.
In addition to skiing, the Hotel Scardus is partners with the SharOutdoors Adventures iN Macedonia and the Balkans, outdoors agency which offers Cat skiing, where skiers reach with the snowcat, the most beautiful parts of Sharr Mountain. The Snow cat capacity is 15-20 people and is also used for recreational walks to enjoy the impressive winter panorama of Sharr Mountain.
Also during the summer the hotel along with SharOutdoors organizes.."Adventure Tourism" with professional guides for hiking in the most beautiful spots of Sharr Mountain. The starting point is Hotel Scardus 1800m above sea level.
If your next holiday includes discovering new mountains, skiing, ski-touring, snowboarding, split-boarding, mountain biking, hiking, rock climbing on untouched and unique places, experience naturalness of the region and great hospitality, one of our adventures in Macedonia for sure needs to be in your next destination. Fulfilled by mountains, rivers and lakes it's the perfect destination for people hungry for new adventures in the outdoors. Your holiday in the Balkans would never be the same again after experiencing the hidden treasures of Macedonia.