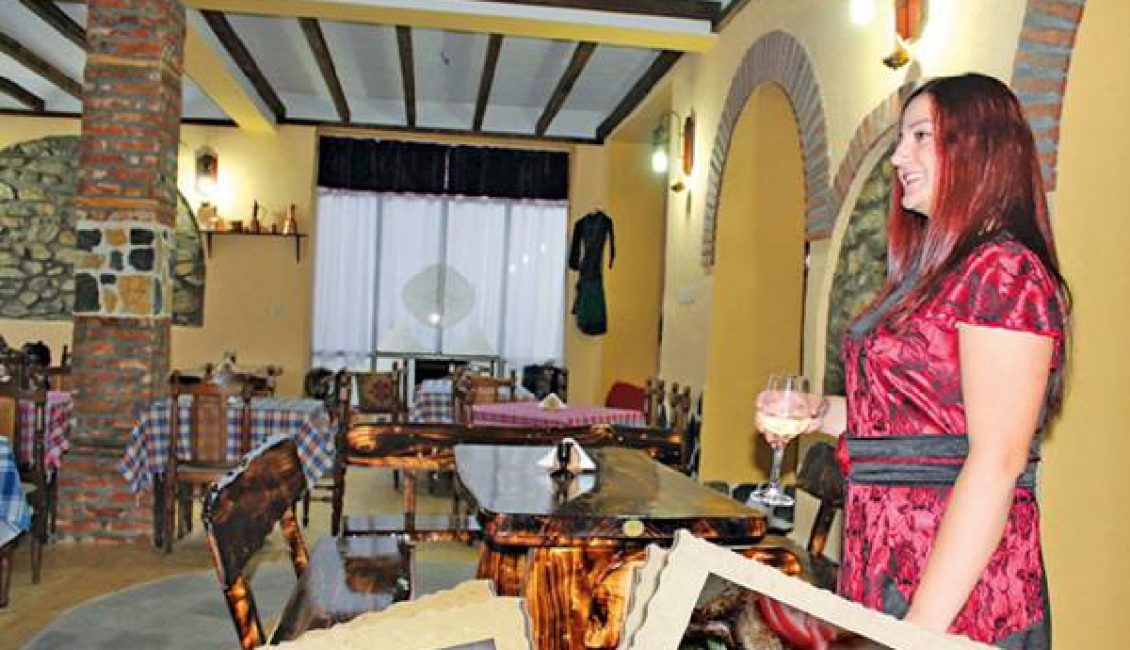 Krushevska Odaja is a National restaurant located in one of the most historical city in Macedonia, Krushevo. Our menu, mainly is full of local traditional specialties but also we serve dishes that are recognized all around our region. We have cooperated with many tour operators and our highly trained and experienced staff is more than happy and ready to welcome all those, who want to experience Krushevo culture essentially.
Our cuisine is with a lot of vеgetablesand differenttypes of meat which we are creating local specialties.
We are  supporting the local farms and crafts in our community that is why we have fresh organic food and brandy (locally named as rakija)in ouk barrels, our cheese, that is produced on a very private farm only for us, is the reason why guests all around the country are almost like family for us. Come and live in 19th centuary, together we creating stories and happy faces.
– Traditional Macedonian and Vlach cuisine
– Homemade local food
– Recipes that belongs to our ancestors
– Ambient that is look alike open air museum with costumes and items form – Vlach and Macedonian culture